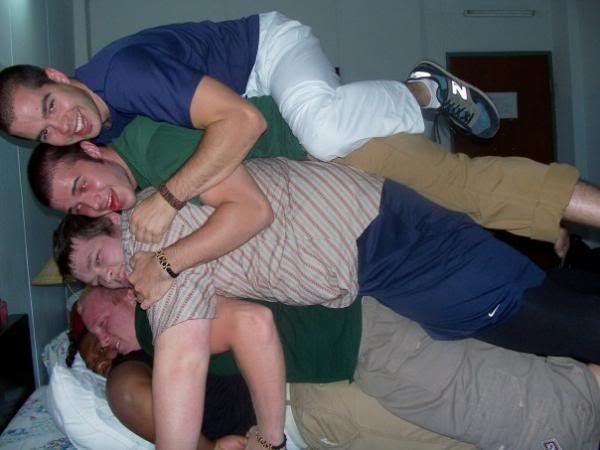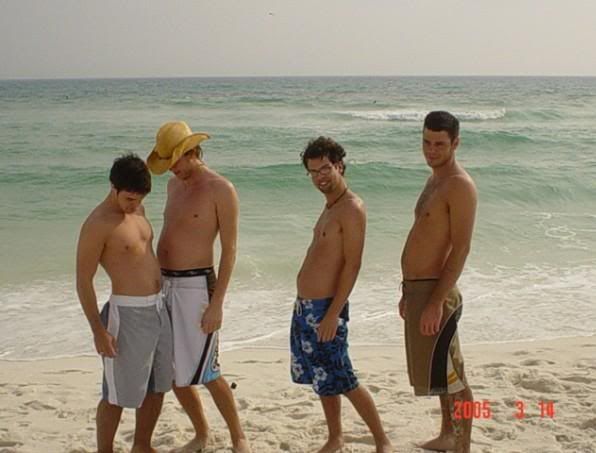 Does dear Mrs Allen know what her husband of less than a year have been doing in his "church trips" with his male buddies?
And speaking of which, his show boyfriend Adam Lambert's fans are definitely the craziest bunch this season. Taken from the Scary Boards:
OK i wanna say dis wat was up with smokey being so nice 2 dem dat doesnt help them as singers and matt giraud i applauded him for havin some major balls and i know pple are gonna hate me 4 wat um gonna say but it must be said he sang lets get it on and u have 2 have balls to sing dat bcuz dats 1 of those consumate artist type songs and he did a good job but um gonna be honest i think without constantine i dont think they would have gone az ez on him think about it…b4 he came there was NOTHING sexual about american idol and he was famous just for taking risk singing funny valentine hard 2 handle etc. Dats about da only thing i respect him 4 he had alotta balls singing a sad country song and makin it sexual lol i was mad at scott bcuz ive heard his other stuff and he is a musical genious he tried to be fun and it didnt work for me i also hate dat he is blind bcuz he is also good looking and he cant see it sucks and I wanted 2 choke megan did any1 c how simon looked at her when she sung 2 em he was weirded out dat was horrible and did anyone catch ryan and his joke about paula under da table i died when he said dat lol and sunchick u made me lmao at ur fanfic and adam is a actor he is good
And it gets better; here's another one:
I think women respond to Adam because he beautiful to look at.......and has a sensuality and sex appeal that transcends gender......his voice touched our hearts with it's purity and vulnerablity in "Tracks of My Tears"........and his "Ring of Fire" was raw and primal. He has a magic that I have never seen before in my 54 years.......ROF is hypnotic....and just takes me to another world....he gives us just enough each week to keep us begging for more.........I am forever captivated by this bad boy with the voice of an angel. Adam is the first person on this show that has moved me to tears.........and also gotten me....well...we wont go there!!!!
And here's the EEEEEE!
okay, khanon and others who may be interested, i just read an extremely insightful post in another thread (about Adam and testosterone, LOL) by user TuesNightGroupie. I think this really sheds light on our converstaion here. Thanks TuesNightGroupie for posting these clarifying remarks that go a long way toward explaining it:
"Funny how people's perceptions will differ. My view is that Adam probably has a higher testosterone level than some of the other guys combined and he presents as an alpha male in a number of subtle ways. For me, masculinity has many components: confidence, maturity, work ethic, humility, the willingness to show sensitivity, but most of all dominance. Not in an aggressive way, but in an almost magnetic, unspoken way.
When Adam's around, it's hard to notice anyone or anything else. People want to see him, emulate him, touch him, and hear what he has to say. You notice men and women letting down their defenses and being won over by his personality and physical presence.......that's dominance without demands or entitlement."
Well spoken!!
Thanks to Vote For The Worst for these.